America's Richest Town
Another Sunny Day in America's Richest Town
June 6, 2002 Posted: 1:12 AM EDT (0512 GMT)
RANCHO SANTA FE, California (AP) -- The schools are outstanding, there's almost no crime and the sun shines 320 days a year. Only residents can join the community's world-class golf club.
Rancho Santa Fe, a town of 5,000 people 30 miles north of San Diego, is the nation's wealthiest among communities of 1,000 households or more, according to Census figures released Tuesday.
"It's a wonderful place," said Annie Perez, who owns Bolero Mexican cafe in the tiny downtown area and lives nearby. "This is the best life."
The per capita income of more than $113,000 puts Rancho Santa Fe ahead of Atherton and Woodside, both near San Francisco, Palm Beach, Florida, and Bloomfield Hills, Michigan, Census figures show. Indian River Shores, Florida, ranked No. 1 in the last Census in 1990, fell to seventh place in the latest survey.
Rancho Santa Fe also was the most expensive place to buy a house in the United States over the past year. The median single-family home price is $1.7 million, according to DataQuick Information Systems of San Diego. Few residents complain.
What's luring the wealthiest Americans? For one thing, privacy.
Rancho Santa Fe's rural feel has been zealously guarded for 74 years by a strict set of rules, called the Protective Covenant. Most properties are a minimum two acres. All the traditionally styled Spanish, Mediterranean or ranch style homes must meet standards set by a design board that calls itself the Art Jury, which strives to ensure even 18,000 square-foot buildings blend into the landscape.
"To buy a property up here you have to invest a lot of money," said Keith Behner, Rancho Santa Fe's planning director. "But once you invest a lot of money, you don't have to worry about a McMansion going up next door that's flamingo red."
Only residents can join the community's golf and tennis clubs or use the 26 miles of hiking and equestrian trails.
There's no home mail delivery, and streetlights and sidewalks are banned from residential areas to enhance the sense of country life. On Election Day, some residents pull up to the polls in golf carts. Others feel safe enough to leave their keys in the cars parked in their driveway.
"We have this country life going on in the middle of the city," said resident Joy Bancroft.
Residents owe the rustling eucalyptus groves sprinkled through the area to a major corporate blunder. The town's namesake, the Santa Fe Railroad, planted the area with eucalyptus trees in 1906, intending to make railroad ties from the harvested wood. But it was eventually discovered that the wood was unsuitable.
Microsoft Chairman Bill Gates, the singer Jewel, and the Sultan of Brunei reportedly own properties here, said Lorine Wright, editor of the Rancho Santa Fe Review. Howard Hughes owned a house here long ago, as did Bing Crosby, who helped finance the golf course.
Rancho Santa Fe holds the dubious distinction as the site of the worst mass suicide on U.S. soil. The 39 members of the Heaven's Gate cult killed themselves in 1997, believing they were shedding their earthly "containers" to catch a ride on a spaceship trailing the Hale-Bopp Comet.
But there was little to cloud the picture on a recent weekend as Bancroft lunched with her family along the main street.
"It's another silver day in Rancho Santa Fe," she said.
San Diego by Night
---
---
---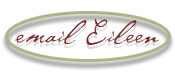 ---