Why Buyers Choose Me
Buying a Home Is a Major Event in Your Life!
It is probably the biggest purchase your family will ever make, and it involves many difficult decisions.

As a top North County San Diego real estate specialist here is how I will guide you through the entire process, from viewing homes and financing, to making sure the final contract is in your best interests:

• You will have full access to ALL homes available on the entire San Diego County market, even listings not yet on the MLS, through my professional real estate affiliations.

• My expert local knowledge of the North Coastal area will be invaluable to you, not just in terms of real estate, but also schools, neighborhoods, the local economy, and commerce.

• Every local real estate market absolutely has its own trends and opportunities. This can vary greatly, even one neighborhood to the next. Encinitas, Carlsbad and Rancho Santa Fe are no different! It's my job to steer you into opportunities and out of traps.

• What is the true market value of the home you are interested in? Is it priced to high? Is it a bargain that you should jump on? I help buyers make decisions like this every day, and I'll make sure that YOU get the best value for your money, too.

• Successful contracts require a high degree of negotiating skill. My 26 years experience benefits you directly so that that the final contract includes your best possible terms and conditions.

• You should know absolutely everything about the property you are buying! You and I will view every home that you are interested in, together. And prior to closing I will make you fully aware of any and all inspections available to you.

• Have confidence when signing documents. Contracts are full of complicated terms that can greatly affect your future life in your new home! I will give you the full benefit of my knowledge and 26 years experience.

Let me represent your best interests in your search for a new home in San Diego County. While you can see a million homes on the web, actually buying your home is another matter entirely. Buyer beware!

Call me anytime for help, or to have your questions answered. There are no dumb questions! Call 800-435-5616 Ext. 342 or e-mail me. Write me an email and tell me your particular home buying needs and I will get right back to you.
BUYER'S PERFORMANCE GUARANTEE
Keller Williams Realty has built its reputation and success on customer satisfaction. Integrity counts with us. If I promise to perform, you should expect me to keep that promise. To fulfill this commitment, I agree to perform the following services:
TO HELP YOU FIND A HOME I WILL:
• Counsel with you to discover your particular needs and priorities
• Education you about the home buying process and up-to-date market information
• I will assist you in choosing a financial program best suited for your needs
• Research the market and follow up on available homes, which meet your needs
• Communicate with you on a regular basis, return your phone calls and gather information requested
TO HELP YOU CHOOSE A HOME I WILL:
• Discuss the benefits and drawbacks of each home you are interested in
• Prepare a property value comparison
• Be a reference source for you to help find area information
TO HELP YOU BUY A HOME I WILL:
• Complete, present and negotiate your purchase agreement in a professional, skillful manner
• Follow-up on your transaction during the processing stage
• Coordinate communication between you and the other parties
• Addend closing with you and answer any questions
• Arrange possession of your new home and coordinate keys, etc.

BUYER GUARANTEE: "When I agree to represent you in the purchase of your next home, I will research the market and come up properties that are the closest match to your criteria. I will monitor new inventory twice daily to make sure you find out about new listings ASAP."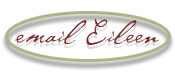 ---