SELLERS: MY GUARANTEE TO YOU!

MY OBJECTIVES:
• To get as many agents and qualified buyers as possible into your home until it is SOLD!
• To communicate the results of my activities, in writing or by phone to you.
• To assist you in getting the highest possible dollar value for your property in the shortest period of time with the least amount of inconvenience to you!
• To constantly look for the best possible methods of exposing your property to potential buyers in the market!
• To earn your repeat and referral business forever!
MY "PERFORMANCE CAMPAIGN" FOR MARKETING YOUR PROPERTY:
• Prepare a market analysis of property detailing mortgage and tax information, comparable properties sold in the past six months and providing current market trends.
• Prepare finance packages of possible ways for buyers to buy your home and discussing the best options for you in view of your needs.
• Prepare MLS sheet on your home to be given to prospective buyers.
• Submit your property to Multiple Listing Service and My Internet web sites and Realtor.com, which exposes your property to thousands of agents and buyers.
• Send "Just Listed" postcards to a minimum of 200 neighbors!
• Market your home to agents through flyers, phone calls, and the Board of Realtor activities, and personal mailings.
• Advertise in publications that get results.
• Pre-qualify buyers, screen through the lookers and answer questions about your home.
• Keep you informed of current market conditions by providing:
• Feedback on showings
• Listings activity reports
• Copies of ads and other input on our marketplace.
• Competitive comparables on market
• Sold properties in your price range
• Review your property's market placement and overall response every 15 days.
• Write purchase agreements, negotiated the sale, and find the best alternative financing options to bring the greatest net to you.
FOLLOW UP ON ALL DETAILS FOR CLOSINGS:
• Mortgage applications for buyers
• Appraisal ordered and comparables for provided
• Co-ordinate inspections
• Follow-up on mortgage approval
• Order title work and direct it to the title company
• Order closing papers drawn, and confirm the closing date with all parties
• Have me or my full time staff members available to handle all your needs, questions, problems, and details.
• Have personal cellular phone to always be available for showings or offers on your home.
• DELIVER YOUR CHECK AT CLOSING!!!
SELLERS GUARANTEE: When I work with sellers I like to spell my guarantee out. Concrete promises go a long way, such as this one: "When I agree to list your home at my recommended price, I guarantee you will receive a written offer to purchase your home during the initial listing period or I will work for FREE! That is how confident I am in my proven marketing methods."
---
Market Value Presentation
Request an In-Home Presentation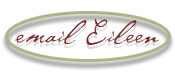 ---